Doc Lures Australian Lure Fishing Podcast
Are you keen to perfect the art of fishing with lures, but tired of the self-promotional, sponsored commentary overflowing from websites and social media?
Doc Lures' Australian Lure Fishing Podcast cuts through the noise and gets straight to the point, sharing the secrets of Australia's most successful lure fishing masters! We'll help you spend less time scratching your head and more time catching iconic species like jewfish, bass, bream, flathead, barramundi, mangrove jack, snapper….. and dozens more!
Take advantage of our free tools and detailed information to take the guesswork out of your lure fishing. Quickly find out what lures to use and exactly when, where and how to catch trophy fish – whether it's in your own back yard or a far-off destination you're dreaming of fishing.
Catch Trophy Fish Like These…… On Lures!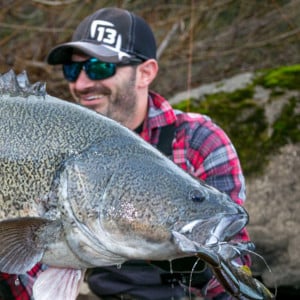 Most Recent Australian Lure Fishing Podcast Episodes
Every week we publish three new lure fishing episodes, each one packed with tips, tricks and secrets shared by the best of the best in Australian Fishing. Learn where to find fish, what tackle to bring and how to suceed at fooling them into eating lure like there's no tomorrow!
Rodney Pacitti isn't so much a hard-core sportfisher, but an adventure fisher who island hopes in small boats, fished offshore from kayaks and does solo survival trips where lure-caught fish are his main food source. In todays episode we talk through this, but also spend some time exploring the success factors for fishing YouTubers.
read more
"Must-Listen" Lure Fishing Episodes
The following are some of the most popular Australian Lure Fishing Podcast episodes, but you can check out every single episode on the ALF Podcasts page.
Every time I interview Steve Riley about fishing the Exmouth area I get blown away by the opportunities on offer, but I think this interview could be my favourite so far. Steve spills the beans on five land-based fishing spots that are available to visiting anglers during spring. In the course of the conversation we cover everything from bream and whiting to tuna, reef species and pelagics including monster GT from the beach. What a destination!
read more
The 2022 Australian Lure, Fly and Outdoors Expo is an amazing showcase of Aussie lure making talent. This year's expo will be held at the Fernvale Showgrounds with gates opening at 9am on Saturday July 30, 2022. In today's ALF episode we chat with expo founder and lure industry icon Garry Fitzgerald as well as up and coming professional lure maker and expo exhibitor Joey Urquhart of Jollip Lures.
read more
Damon Olsen has spent over 20 years exploring every corner of every reef between Fraser Island and the tip Of Cape York. In today's episode he walks us through the five destinations he'd really like to go back and fish all over again!
read more
Free Lure Fishing Tools And Resources
Join Team Doc Lures!
Team Doc Lures (TDL) is a small, tight-knit community of super keen fishos who support the Australian Lure Fishing Podcast and help to keep the show on the air.
Becoming part of Team Doc Lures gets you get access to some next-level tools and resources, plus the opportunity to interact more personally with Doc and provide feedback and suggestions on the show. 
ALF Plus Episodes
From time to time I ask some bonus questions of my ALF guests. Team Doc Lures members get access to the extended episode that's not publicly available.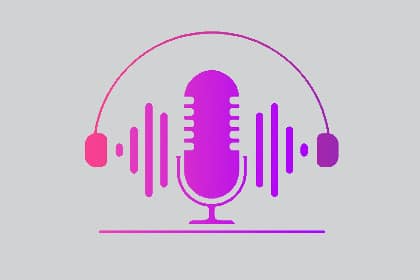 Audio Lure Fishing Masterclasses
Members-only bonus podcast episodes and pro level audio classes to help take you to the next level, again not publicly available! 
Doc Lures Live
Weekly Livestreams where we delve into some topics in a little more depth and members can ask Greg questions in a cosy, friendly chat!
Podcast Statistics (Updated August, 2022)